GBC Rebranding
GBC consolidated their brands. Which gave them an opportunity to reorganize and refresh their entire offering of office products, sales collateral and packaging.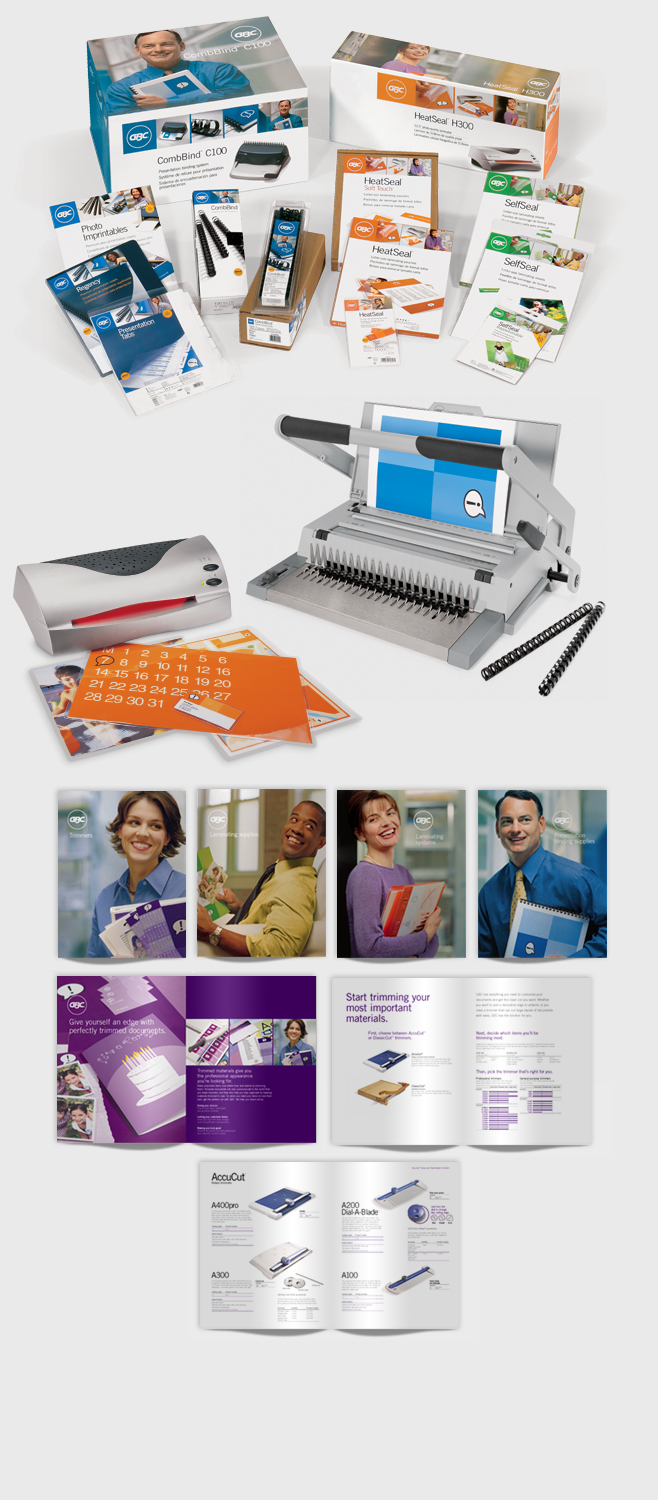 EXPRESS. IMPRESS. SUCCESS.
The brand renewal focused on presenting GBC as a consumer-friendly company that allows its customers to quickly enhance their presentation materials with products that are superior in terms of quality and ease of use. In support of the GBC packaging, these collateral pieces defined key product attributes through photography, illustration and detailed technical information.